Denilass Business & Tax Services
Welcome to Denilass Business & Tax Services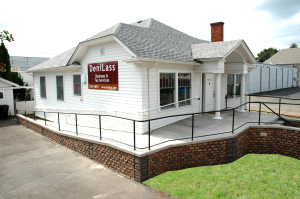 610 Park Street, Lebanon, OR, 97355 | OBTP# 14708
Handicap Accessible & Short Term Parking is allowed in Key Bank's Parking Lot
Phone: (541) 258-4829 | Fax: (541) 258-3224
Our online office brings our tax and bookkeeping services directly into your home or business.
Click here to join us on Facebook!
Sunday

Monday

Tuesday

Wednesday

Thursday

Friday

Saturday
Don't be Nickeled and Dimed
Other services eat away at your bottom line, whereas our costs are fixed and support the financial goals of your business.
Managing Cash for Your Business
We approach every business's finances differently. Each solution is custom and our ongoing management is tailored to you.
Coordinate with Us
Use our online office and coordinate with us while we work with you. Make online payments and send files securely.
Connect with Denilass Business & Tax Services
Send Us a Message
Your message has been sent!
Your email address is required!